Automotive Repairs in all of New England including Avon, Brockton and Massachusetts
We are a full-service garage and can handle just about any automotive repair that your car may need. We use state of the art of equipment to help diagnose any current or potential issues that your car or truck may be facing. From electrical issues to engine and transmissions problems, our team can help find the issues and quickly get the repair work done. We understand that being without your car for an extended period of time can be a nightmare. That's why we pride ourselves on getting all your auto repairs done in a timely and efficient matter.
We have you covered
There is no doubt about it, dealing with auto issues and having your car breakdown can be very frustrating. If you find yourself needing some auto repairs, the professional team at George's Garage, Inc. has you covered. From routine maintenance to emergency repairs, you can rest assured that your auto will be in good hands with George's Garage.
We repair most makes and models
Our team can handle auto and truck repairs on just about any make and model. We use all the latest diagnostic equipment and our mechanics are fully trained, experienced and certified. So, if you need a reliable repair center to help ensure the life of your car- you have come to the right place.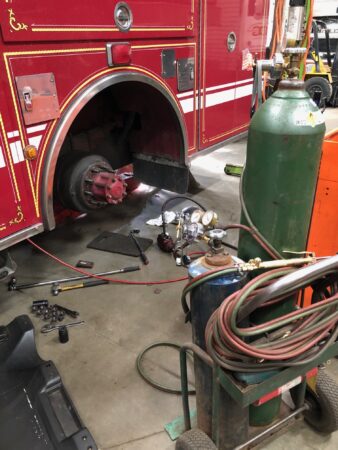 We are loyal to our customers
We are proud to be able to say that we have many loyal customers who come to us for all their auto repair needs. From engine issues to a simple oil change, our team of professionals is standing by to give you the superior service that you deserve.
Go ahead and try us for yourself, we are sure that you will soon become one of our loyal customers as well.