Towing & Recovery Services – Cars and Trucks in and around Avon/Brockton area, and all of New England
In times of an emergency, it is good to know that you can count on someone to help alleviate your crisis. Our team of professional and certified tow-truck drivers are here to assist you whenever you find yourself in need of a tow.
Call Now
We can tow anything
From the emergency break down on the side of the road to the morning when your car will just not start, we will be glad to give your car or truck a tow to get it diagnosed in a timely manner. We can tow anything from Kiddie cars to Freight cars and everything in between.
508-583-4849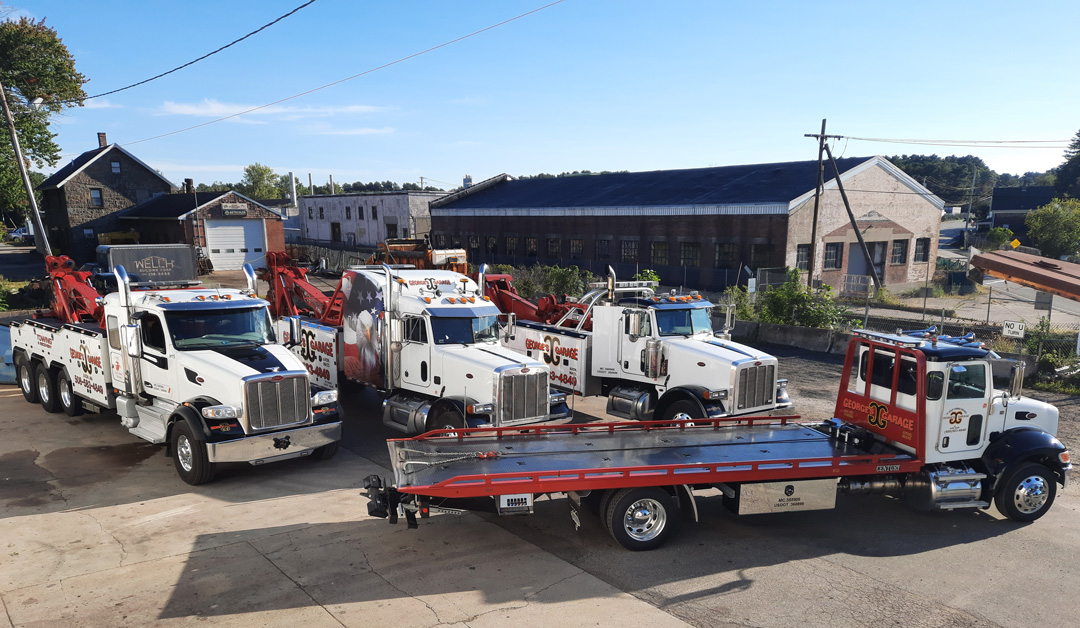 Our towing services for both cars and trucks include:
Heavy Duty Towing
Local and Long-Distance towing
Crane, Carrier, and Landoll services
Minor Road Service
24-hour emergency towing service (after hours only)
We are skillful in towing both cars and trucks in and around the Avon/Brockton, and New England area and when you need us, we will be there. Our professional team will respond in a timely fashion. If we are able to provide minor road service on the spot, we may get you up and running without needing a tow.
So, when you break down and need a tow- think George's Garage. We have been in business since 1955 and we are proud to offer 24 hour emergency towing service, so that when you need us- we are here.
Call us at 508-583-4849 and our dispatcher will have a tow truck dispatched to you as soon as possible.